Freelance Production Assistant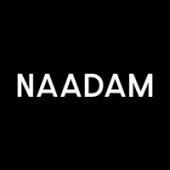 Naadam
Design
New York, NY, USA
Posted on Thursday, June 8, 2023
NAADAM is a direct-to-consumer sustainable lifestyle brand. We go straight to the source of the world's best cashmere, Mongolia's Gobi Desert, and work directly with herders and their goats to provide our customers with high quality, sustainable and unbelievably soft products at the world's fairest prices.

The Production Assistant will be responsible for assisting in the management of the Production of Naadam Inc's direct-to-consumer, wholesale and private-label product lines and extensions. This opportunity will immerse you in all aspects of the business taking you through the cycle from pre to post-production. This is a full time position with 2+ days in office required (additional days based on business needs)
JOB RESPONSIBILITIES AND EXPECTATIONS
Review and manage all data entry for product details In Centric PLM and NetSuite ERP system.
Review finalized styles details in PLM system. Execute updates in preparation for synchronization.
Validate and maintain product details in ERP system. Generate sku creation spreadsheets.
Prepare PO creation spreadsheets. Issue, track and maintain purchase orders.
Direct communication and follow up on production status with overseas factories on a daily basis.
Maintain WIP report status and supervise all timelines
Assist production manager with communication to cross-functional teams- merchandising and sales, tech design, design, planning and product development.
Follow up on time and action calendar for pre-production and production milestones
Assist with costing data management. Prepare and maintain cost sheet files.
Create and review production label specifications (including UPCs and care labels) to ensure accuracy across all divisions.
Review assigned HTS codes.
Manage, track and review production samples against product specifications.
Manage TOP sample storage.
Review and organize testing, quality control, and yarn inventory reports.
.Prioritize any urgent issue related to production and resolve problems in timely manner.
Must be able to be in office 2+days each week.
REQUIRED SKILLS AND QUALIFICATIONS
0-3 years of experience in apparel production
Tremendous sense of detail and highly organized, with excellent time management skills and ability to manage many simultaneous projects from start to finish
Excellent oral, written and interpersonal communication skills
Strong capabilities in the use of the Microsoft Office Suite, Google Workspace
Centric PLM, NetSuite ERP system experience a plus
Recognizes sense of urgency
High regard for quality assurance
Strong problem-solving skills
Self -confident and proactive. Works well both independently and as part of a team
Full Time hybrid availability- 2 days min in office, additional based on business needs
Cover Letter - please include a short cover letter to be considered for this position.