Director of Product Development and Materials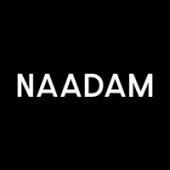 Naadam
Product
New York, NY, USA
Posted on Thursday, June 8, 2023
DIRECTOR OF PRODUCT DEVELOPMENT & MATERIALS
DESCRIPTION
NAADAM is a sustainable lifestyle brand and is seeking a strong leader to work across Product Development and Sourcing.
The Product Development and Sourcing lead is the bridge that connects key cross functional partners – Design, Merchandising, Production and Technical Design – to ensure a smooth and cohesive design process that delivers consistent and continuous product by leading the full development through pre-production process with a deep focus on the seasonal calendar and budget.
RESPONSIBILITIES
Manage the execution of all product development from market analysis to ideation, design prototypes to customer approval and pre-production to product launch

Create and manage the development calendar/timelines to ensure accuracy in the approval process and meeting all deliverables: level set priorities with cross- functional teams accordingly.

Work cross-functionally with design and merchandising teams to provide technical support and develop materials that adhere to quality standards, target costs, and corporate calendar while ensuring compliance with mill and vendor strategies

Lead material research and development specializing in sustainable yarns, cut & sew and wovens

Manage the Design and Development Budget. Forecast spending for each month of the fiscal year and update as needed. Track invoices/spending and cross check with actualized monthly reports.

Develop and maintain factory relations to make garments with quality and competitive prices

Attend seasonal trade shows and coordinate meetings with fabric vendors to view new collections and fabric trends

Help to create and define short-term and long-term collaboration strategies for the brand global.

Identifies opportunities to expand and extend businesses and partnerships: continuously analyzes allocation, capacity, challenges, opportunities and builds relationships with vendors.

Anticipates and identifies any potential obstacles in the development process and troubleshoots potential raw material challenges and issues. Facilitates the effective resolution of issues by partnering with cross functional teams.

Partner with internal teams and external partners to ensure development requests meet pricing architecture guardrails.

Analyzes cost on an ongoing basis, counter source as needed and provide options to ensure margin goals are attainable for production execution: Partner with Production,Design and Merchandising on Pre-Costing to ensure product meets pricing architecture.

Continuously communicates to all team members on product updates, approvals, and issues.

Performs additional duties and assignments, as requested.
REQUIREMENTS/QUALIFICATIONS
8+ years' experience within Product Development and Materials R&D

Experience needed in stitch knowledge, knitdown launching and developing fully fashioned knitwear construction

Experience sourcing and developing yarns from China and Europe

Experience working with fully fashion knits, cut & sew and wovens materials sourcing and development

Prior sustainable experience a plus

Exemplary interpersonal skills with demonstrated success in both written and verbal communication

Excellent computer skills

Strong time management skills and ability to prioritize workload in order to

strategize the objectives and drive the various initiatives of the Product Development department to be accomplished in a timely manner

Strong ability to multitask and work under pressure in an environment of constant shifting priorities and change

Ability to proactively troubleshoot and problem solve
Salary range: $115-$150